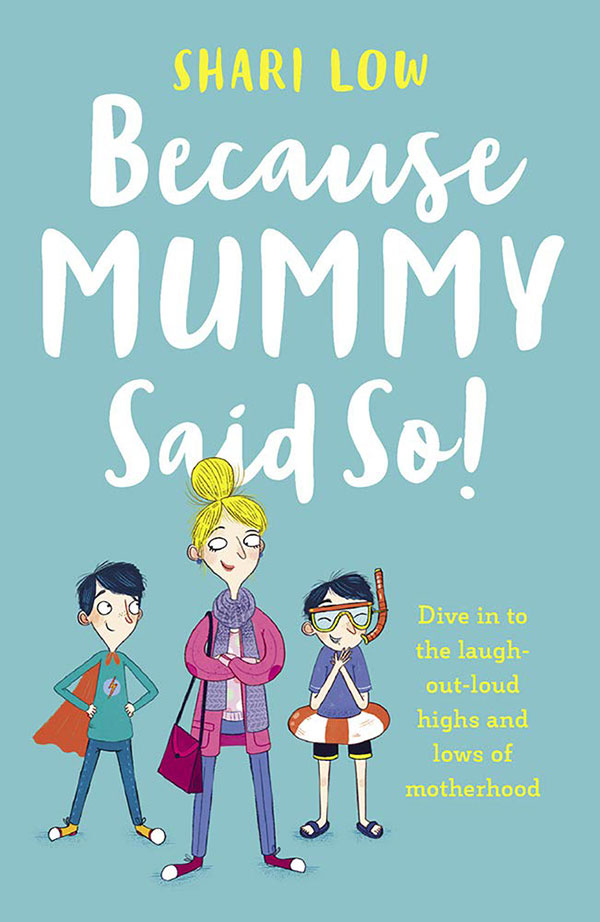 Because Mummy Said So
The era of the yummy mummy has finally gone and to celebrate, Shari Low has taken a baby wipe to the glossy veneer of the school of perfect parenting with Because I Said So. This collection of hilarious memories tells the truth about motherhood in all of its sleep-deprived, frazzled glory. No judgement, no impossibly high standards, no perfect day – just real life and a whole lot of chaos that every experienced, new or soon-to-be parent will relate to.
Embarrassing mistakes, disastrous summer holidays, childhood milestones, tear-jerking nativity plays, eight bouts of chickenpox and that time when a three-year-old superhero locked himself in a toilet… this is one imperfect mum's tales of the ups, downs and unforgettable moments of parenthood.
What readers are saying…
'This really is a laugh out loud book. As such, i advise against reading it in church, on a busy train or whilst pretending to listen to someone talking.'
'…Painfully realistic and hilarious.'
'This is a side-splitting, toe-curling delve into motherhood.'
'This book is a fun-filled read for all parents, and its innate honesty is part of its charm.'