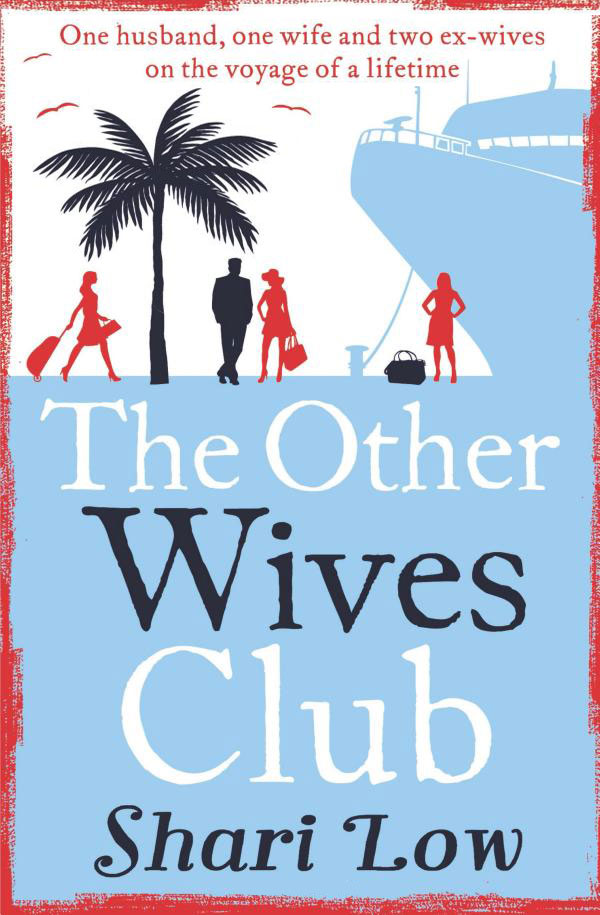 The Other Wives Club
Three women are thrown together on a Mediterranean cruise to celebrate a milestone birthday of the man they all once loved. What could possibly go wrong?
Tess Gold – the current wife When Tess married Drew Gold, she knew his two ex-wives were still in his life. Now Drew has planned a luxury cruise to celebrate his birthday. . . and the former Mrs. Golds are all coming too. Mona Gold – the second wife When it comes to style, fashion editor, Mona, never puts a Louboutin wrong.
Now it's time to reclaim the only man she ever really loved. . . if she can tempt Drew away from his new wife for a second time. Sarah Gold – the first wife, the original When Drew left her for Mona, Sarah's emotions went into hibernation.
Now she's decided to shave those legs and start living again. . .
What readers are saying…
'Delightfully entertaining, incredibly sweet, and extraordinarily funny!​'
'Another really good and enjoyable read from Shari Low.'
'This book is just such fun, light and funny, and yet underneath all that froth there's some serious drama going on.'
'This was an absolutely brilliant read.'