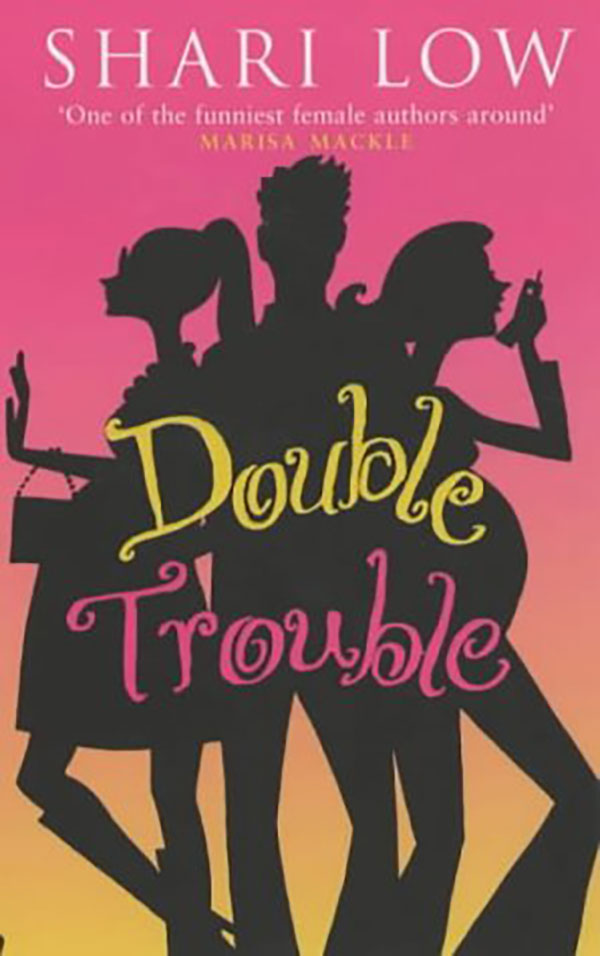 Double Trouble
Cassandra Haven fought her way to the top of the corporate ladder. Now that she has attained her career ambitions, it's time to switch her attention to her personal life.
Aspiration: one child, husband optional.
Problem: no obvious sperm donor present.
Then Cassie meets Clark Dunhill. Okay, so he's not the smartest, but with his looks and her brains, they could make the perfect child. There's no point in letting Clark in on her plans. At least, not yet.
Polly Kent could give any beauty pageant winner a run for their money (and she genuinely would want to work with children, help the homeless and heal the world). Polly has always known the path her life would follow. She'd work for a few years and when the time came, marry a gorgeous, successful, wealthy man. Thereafter Polly would devote her time to breeding little girls who are nappy-advert cute and little boys who are the image of their father.
When Clark Dunhill crosses her path, Polly knows immediately that he's the one. What is even more fantastic is that he feels the same – after all, he tells her so at every opportunity. When the test is positive, she can't wait to tell Clark the news. He'll be so thrilled. Clark Dunhill has looks, a high-flying career, a Porsche Boxster, and a woman on each arm. Well, okay, not quite on each arm simultaneously, but he's working on it. The only problem is, no one woman would ever be enough for Clark. That's why he needs two girls: one with brains and one with beauty, both of them at his beck and call.
But Clark's one-man empire starts to crumble when two blue lines appear on two test kits on the same day. This can't be happening to him; Clark Dunhill calls the shots. Or so he thought.
What readers are saying…
'I love anything by Shari Low and have read everything she's written to date. I am always guaranteed a laugh and a thoroughly entertaining story.'