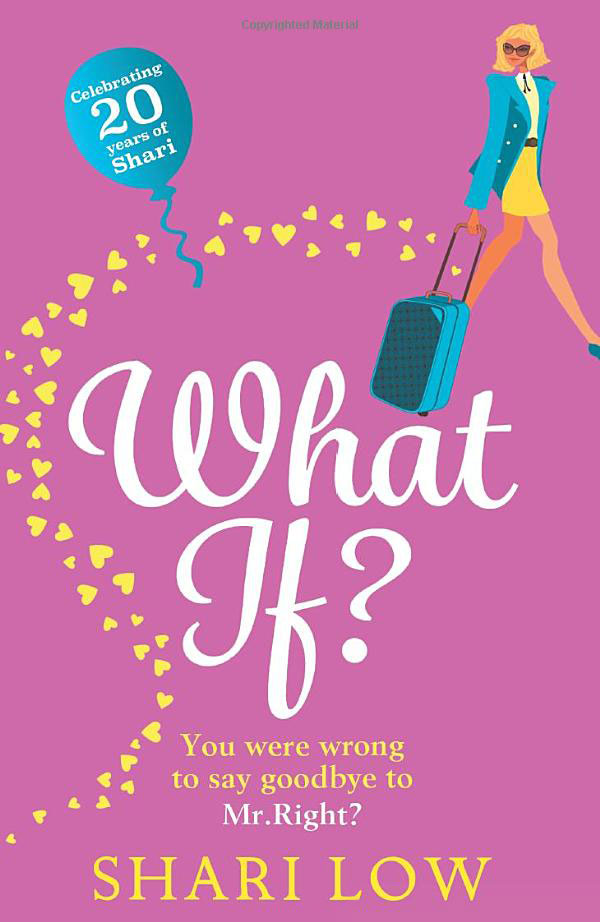 What If?
'The book that started it all!
A vintage 90s romcom from #1 bestselling authorShari Low.'
Carly Cooper is 30, single, and after coming close to saying 'I Do' to six different men, she's wondering if she accidentally said 'goodbye' to Mr Right.
But there is a problem.
Her ex-boyfriends are scattered all over the world and Carly lives in 1999; an era before Facebook, Google, smartphones, 4G and Broadband, when it was impossible to track people down with a few clicks of a mouse.
On a mission to discover if she walked away from her 'happy ever after', Carly quits her job, her flat, her whole life and sets off on a quest to track down all the men she has ever loved.
Her Mr Right is out there, but can she find him?
And what if he's moved on from the ex-girlfriend who said goodbye?
What readers are saying…
'This was my first Shari Low experience and I've been a fan ever since.'
'Great book, engrossing and just an easy, compelling read.'
'A very amusing story. Can't stop reading.'