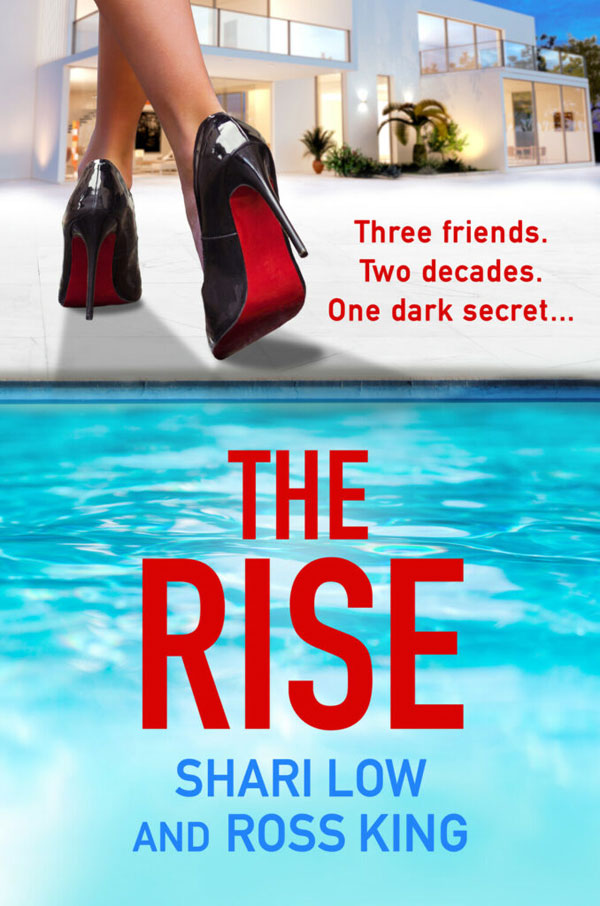 The Rise (The Hollywood Thriller Trilogy Book 1)
When we bury our secrets, they always come back to haunt us…
Their rise was meteoric.
Only a few years before, they had been three friends from Glasgow, just trying to survive tough lives of danger and dysfunction.
But on one Hollywood evening in 1993, they were on the world's biggest stage, accepting their Oscar in front of the watching world.
That night was the beginning of their careers. But it was also the end of their friendship.
Over the next twenty years, Mirren McLean would become one of the most powerful writers in the movie industry.
Zander Leith would break box-office records as cinema's most in-demand action hero.
And Davie Johnson would rake in millions as producer of some of the biggest shows on TV.
For two decades they didn't speak, driven apart by a horrific secret.
Until now…
Their past is coming back to bite them, and they have to decide whether to run, hide, or fight.
Because when you rise to the top, there's always someone who wants to see you fall.
An exciting glam thriller for the fans of Taylor Jenkins Reid, Liane Moriarty and Jo Spain
Previously published in the UK as TAKING HOLLYWOOD by Shari King.
What people are are saying…
'Brilliant, a white-knuckle ride of a novel. Gripping and wildly glamorous' — Tilly Bagshawe
'It's a real slice of Hollywood and a brilliant read'— Gerard Butler
'A glam, edgy thriller, just the way I like them'—Martina Cole
'Sex, scandal and secrets galore'— Jackie Collins
'A high-stakes thriller with a dark, moving story at its core. Page-turning entertainment at its very best'— TJ Emerson
'It's a thriller that's gritty, sexy and a sensational page turner. You won't be able to put it down. I loved it!' — Lorraine Kelly
'I loved this Hollywood tale with deep Scottish roots. It's dark, sinful, glittering and thrilling. An absolute adventure from the very first page'— Carmen Reid
'The mean streets of Glasgow meet the glitz of Hollywood. A riveting read!' – Evie Hunter