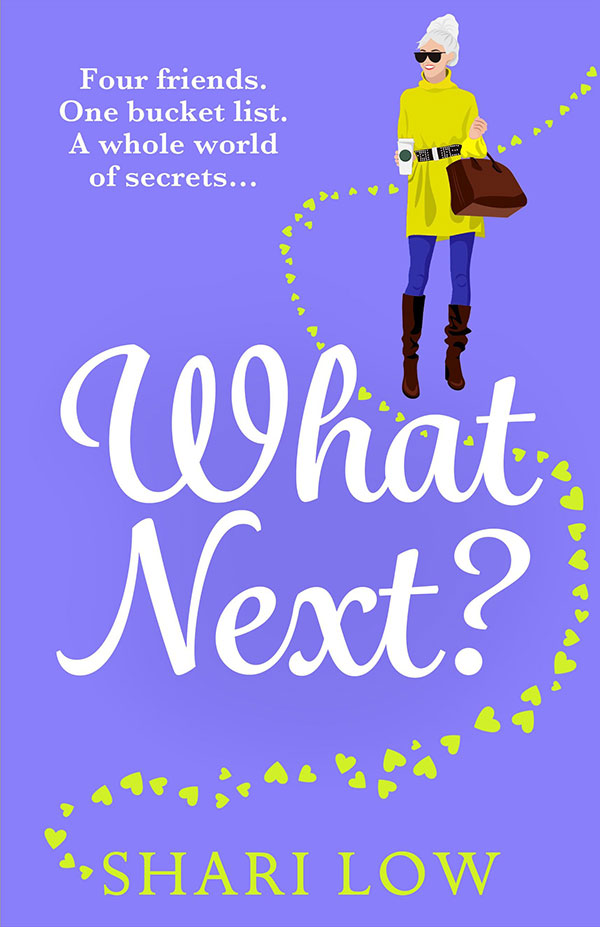 What Next? (2022)
Two weeks, four friends and one big bucket list of secrets to unravel….
Val Murray and her best friend, Josie, had been planning a 'Thelma and Louise' bucket-list-style holiday.
Now Josie is gone, and Val needs to make the trip before it's too late.
But Val doesn't want to do it alone, so she enlists the help of her nieces, Carly and Carole, and their best pal, Jess, who jump at the chance to join Val on a trip of a lifetime.
What Val doesn't realise is that Carly, Carole and Jess are all at turning points in their own lives, nursing crushing secrets, lies and betrayals.
Somewhere between Los Angeles, Las Vegas and New York, they all hit a crossroads and have to decide if they want to return to the lives they left behind or let Josie's last wishes take them on a brand-new adventure.