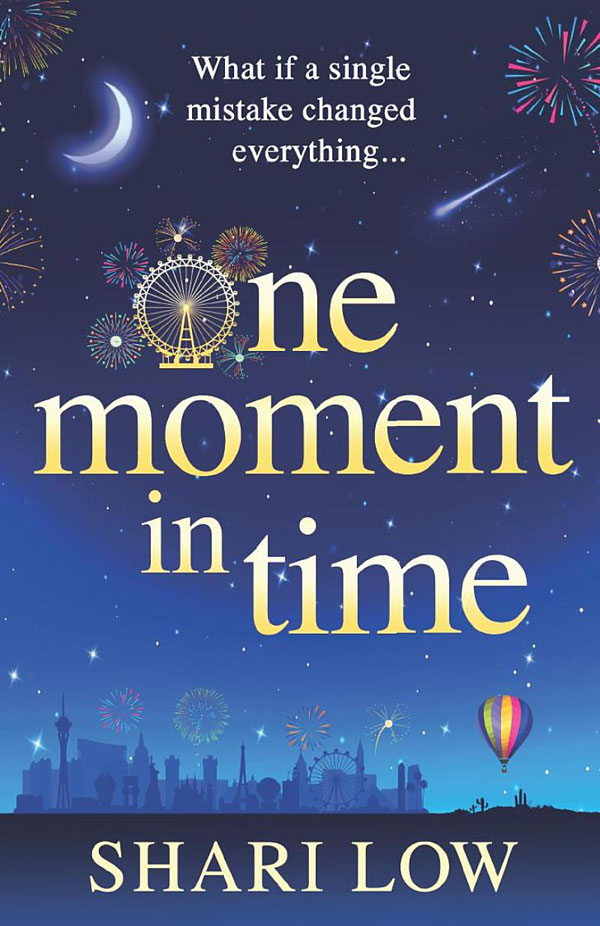 One Moment in Time
THE NUMBER ONE BESTSELLER
Sometimes the best surprises reveal the most shocking secrets.
After three decades of marriage, Brenda Jones has decided to leave her husband, just as soon as they both return from a mystery trip with their daughter Zara. But she has no idea that Zara is flying them to Las Vegas to renew their vows.
Zara Jones has recreated almost every detail of her parent's original wedding – now her only challenge is tracking down the two friends who were pictured with her mum and dad back in 1993.
Aiden Gregg is dealing with his own relationship woes when he receives an unexpected message from a complete stranger. WIth the help of Facebook, Zara has tracked him down and is asking if his parents are the other couple in the old photo? And if so, could he bring them to Vegas for a surprise reunion?
What Zara and Aiden don't know is that thirty years ago, One Moment In Time changed everything.
Will rewinding the clock right the wrongs of the past?
Or are they all counting down to a rendezvous with disaster?
What readers are saying…
'Shari has once again written about real people with real feelings, people who you can relate to and either love or hate!'
'I couldn't put this book down!'
'I loved this book. I found myself lost in it and unable to put it down. Twists kept me guessing and I loved how it all came together at the end.'
'A great holiday read!'