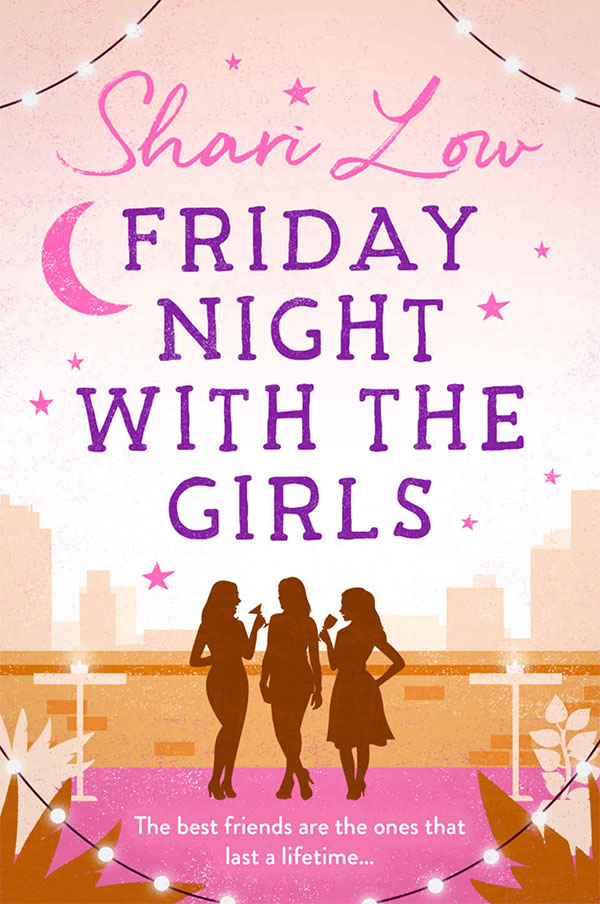 Friday Night with the Girls
A tale of friendship and love told with humour and heart.
You should write it all down, Lou, so that your daughter can understand what happened. Everything. Right from the start.
Lou Cairney's life has never been dull. But through twenty years of ups, downs and really bad hairstyles, Lou has had the best friends a woman could hope for in Lizzy and Ginger. Growing up together, they shared their dreams and their disasters, broken hearts and career crashes and they survived it all thanks to love, hope and a large dollop of humour. And cocktails. Lots of cocktails.
Until now.
Lou needs her friends more than ever because her past has just caught up with her in a shocking way. Everyone makes mistakes in life – but Lou has just discovered that she might have made the biggest one of all.
What readers are saying…
'I felt every emotion possible whilst reading this book.'
'Friday Night With The Girls was a brilliant read.'
'I loved this hilarious, but sometimes sad story right from the first chapter. Never a dull moment with these 3 women.'
'… An excellent story of female friendship through thick and thin – lots of laughter, some tears, brilliantly drawn characters.'