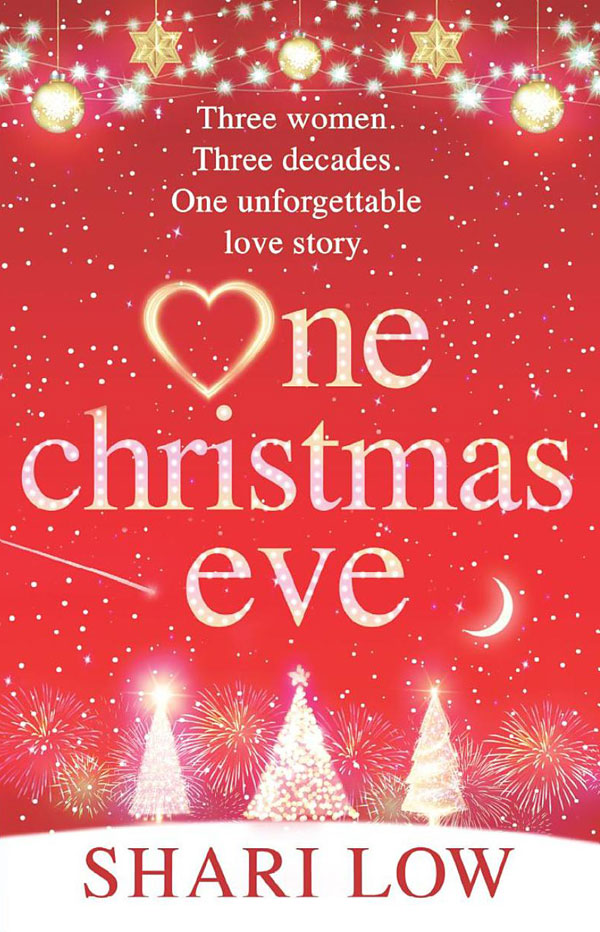 One Christmas Eve
Three women, three decades, three Christmas Eve moments that change their lives forever.
On Christmas Eve, 1968, Cathy McLean receives a surprise visit from the lost love of her life and is forced to choose between the one that got away and the one that stayed.
On Christmas Eve, 1993, Cathy's daughter Helena is overjoyed to hear that her boyfriend is about to propose, until a devastating encounter threatens to bring her heartbreak instead of diamonds.
On Christmas Eve 2023, a shocking discovery rocks Eve Quinn's world. The only gift Eve wants this year is the truth. But will it take a Christmas miracle to unravel generations of secrets?
Unwrap this festive tale of complicated families, impossible choices, and an unforgettable love that lasts three lifetimes.
Praise for Shari Low books…
'Great fun from start to finish' — Jenny Colgan
'There are only two words for Shari Low: utterly hilarious. I laughed like a drain' — Carmen Reid
'More fun than a girl's night out!' — OK! Magazine
'A thrilling page turner that grabs your attention from the off. Highly recommended' — The Sun