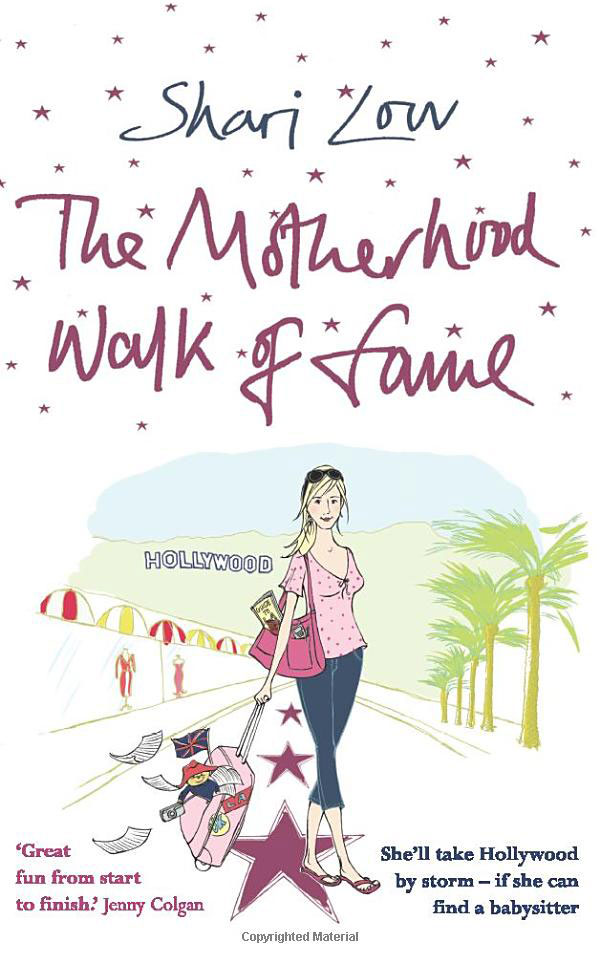 The Motherhood Walk Of Fame
Carly Cooper, harassed mother and disillusioned writer, has often been tempted to head for the hills. She just never imagined they'd be the Hollywood ones…
A hilarious romantic comedy for anyone who's ever had their head in the clouds…
Carly's living the dream. Almost. She has the kids, the husband, the lethargic sex life, and who cares if her novels aren't exactly bestsellers – pole-vaulting her ironing pile is excitement enough.
Just when she's resigned to domestic mediocrity, a phone call from Hollywood changes everything. Carly is off to Tinseltown…
As she arrives in LA, Carly knows life will be transformed…but she doesn't count on marital disaster, a career roller-coaster and an A-list movie star who wants to offer her more than just a friendly welcome.
Carly Cooper is strutting along the Hollywood Walk of Fame but can she get to the end without falling flat on her face?
What readers are saying…
'Its a fabulous read. I laughed so loudly in a bus that people gave me cold stares.'
'Omg it was incredible I couldn't stop laughing and gasping you must read this book or you'll regret it.'
'Another outstanding read, so relatable, heart warming and funny – just brilliant.'
'Its an absolutely hilarious must-read! You will laugh like a drain!!'