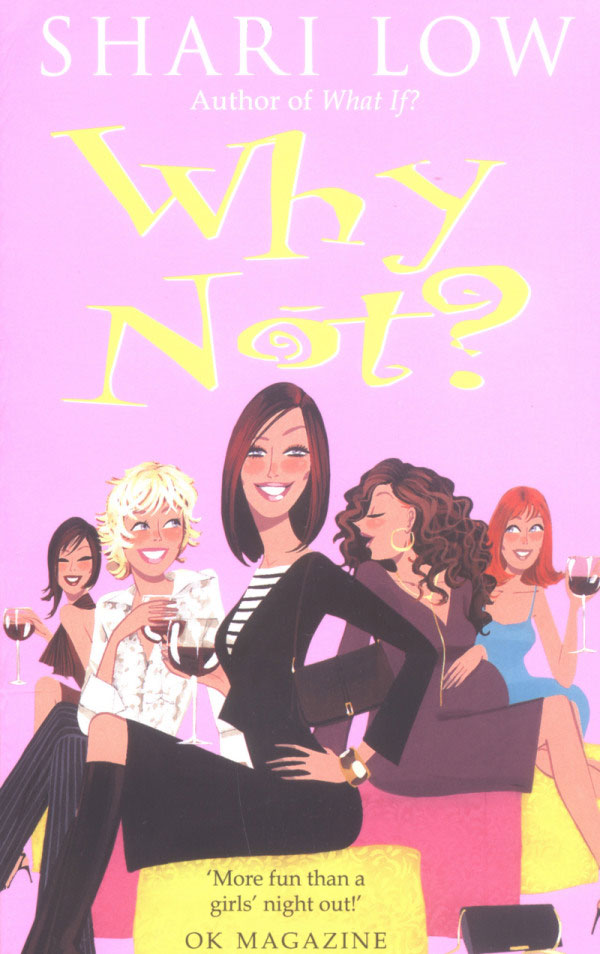 Why Not?
Friends: sometimes a girl shouldn't leave home without them …Jess Latham has her priorities right.
High priority: Career, ambition, friends and Prada.
Low priority: men, love and marriage.
But when her closest friends succumb to domesticated bliss, she begins to wonder if maybe she's missing out on something. Maybe it's time to dip her pedicured toes in the waters of personal relationships. Surely one affair can't do any harm?
But when this high-profile liaison is exposed in the Sunday tabloids, suddenly her world comes crashing down around her. Jess loses everything: her job, her salary, her dignity, her wardrobe. It couldn't be worse.
There's only one way back to the top. Revenge.
Armed with a cunning plan and four determined friends, she fights back. Well, why not? There's nothing else to lose…
What readers are saying…
'This is one of the funniest books I have read!!!'
'A book I read over and over. Love it!'
'An entertaining, light book.'