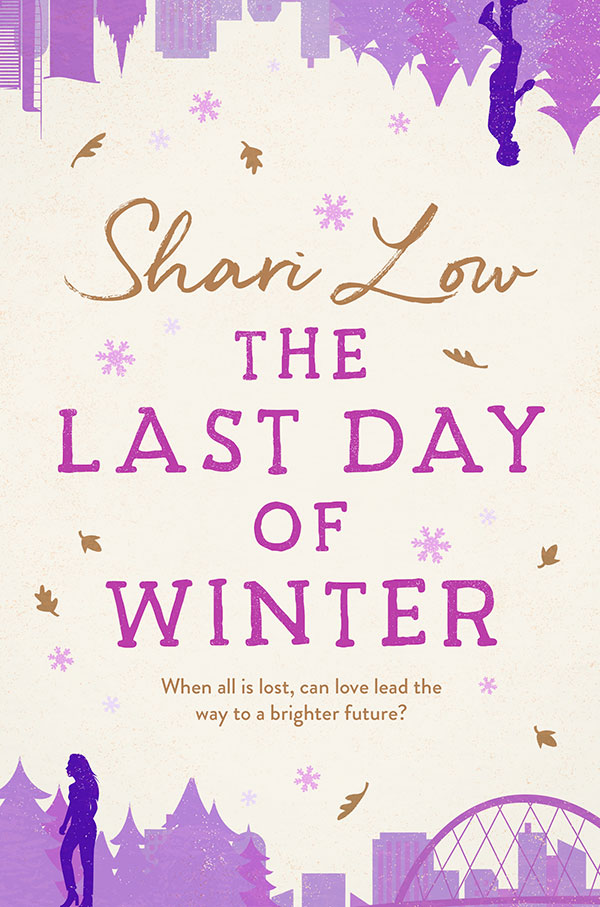 The Last Day of Winter
(Volume 3 in the Winter Day trilogy)
One December wedding. One runaway bride. One winter's day to bring everyone together again.
Today is the day Caro and Cammy are due to walk up the aisle. But Caro's too caught up in the trauma of her past to contemplate their happy ever after.
Stacey's decision to return from L.A. is fuelled by one thing – telling Cammy how she feels, before it's too late.
Wedding planner, Josie, needs to sort the whole mess out, but she's just been dealt some devastating news. Can she get through the day without spilling her secret?
On a chilly winter's day, they have twenty-four hours to prove that love can lead the way to a brighter future…
Perfect for fans of Isabelle Broom, Sarah Morgan and Amanda Prowse.
What readers are saying…
'Heartwarming, genuine, and undeniably affecting!'
'Shari Low knows how to find that right balance in writing an excellent rom/com that is not just a shallow read, but an amazing read full of wonderful and thought-out characters that are important part of the storyline.'
'This was simply beautiful.'
Other books in the Winter Day Trilogy