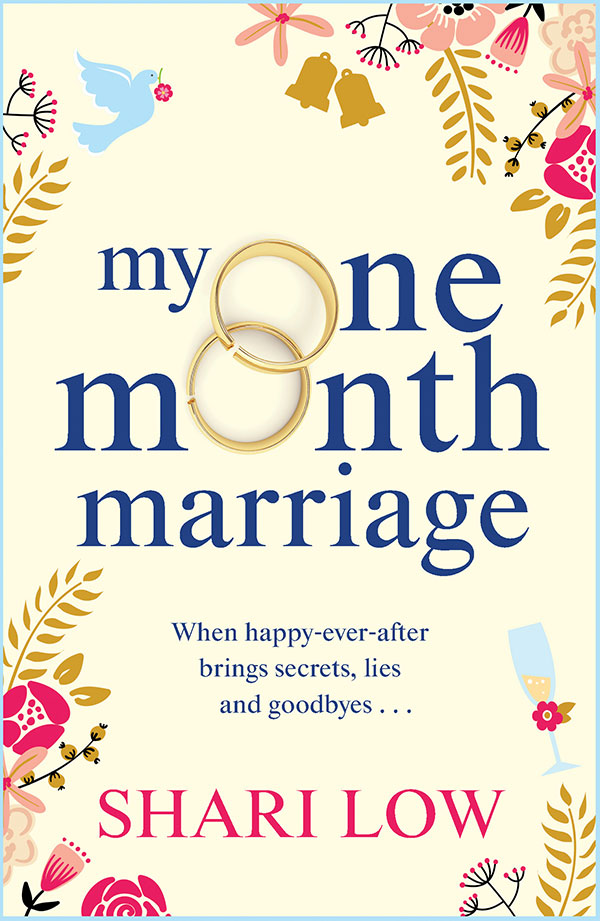 A brief introduction to the book from me!
My One Month Marriage
"I just need to know…which one of you slept with my husband?"
You know that "till death do us part" bit in the wedding vows? Well, Zoe Danton believed it. One month after she said "I do", the man she loved is gone, given his marching orders after Zoe discovered a devastating secret.
As teenagers facing a crushing loss, Zoe made a pact with her three sisters to stick together no matter what. Now she's discovered that one of them may have been the reason her husband betrayed her. She's lost her happy-ever-after, but has she lost a sister too?
What readers are saying…
'I certainly recommend it for all book lovers looking for a great story and good characters.'
'Personally I think it was a lovely book and is worth all the time of woman's fiction readers.'
' A nice and light entertaining read that brought tears to my eyes'
'I actually enjoyed every character and thought [Shari] did a great job of bringing them to life!'
'this new book doesn't disappoint.'
'A fun filled book which I would recommend.'
'Overall this is a great read, anyone with sisters will absolutely relate.'
'The author made the characters come alive, and I was almost sad when I finished the book, because it meant I would have to say goodbye to these people'